Snapshot
Sri Lanka Family Holiday is recommended for families with young children whose priority is to enjoy lots of fun-filled activities within a safe and friendly environment. We have designed an easy-paced holiday which brings a gentle and engrossing introduction to a different culture. The tour combines Sri Lanka's spectacular southern beaches, close-up views of elephants and marine turtles and brings history alive. Alternative requests are always catered for.
Our Opinion
Keeping the children content can't be underestimated on a family holiday and this tour strives to ensure everyone can have a great time
Don't Miss
Learn about elephants at the Millennium Elephant Orphanage
Golf, ride horses and play tennis in the Victoria Golf & Country Resort
Camp by the riverside in the rafting town of Kitulgala
Cycle the rural lanes inland from the Galle Coast
Go water-skiing, banana boating or wind surfing on Bentota Lagoon
Observe the endangered marine turtles in Kosgoda
PACKAGE INCLUDES
Accommodation in a shared double / twin room
Chauffeur-guide and vehicle for the duration of the tour (including leisure days)
Both airport transfers
Expert advice and support prior to and during the tour

TERMS & CONDITIONS
Price shown is a starting price and is subject to change, depending on travel dates / the number of people travelling etc.
Price shown is based on two people sharing a double / twin room
See our Booking Conditions for more details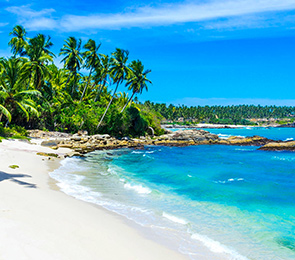 Day 1 & 2
Negombo, North-West Coast
Upon arriving in Sri Lanka, transfer to a convenient hotel close to the international airport. Relax and unwind after your flight, preparing yourself for the adventure ahead.
Accommodation: Jetwing Beach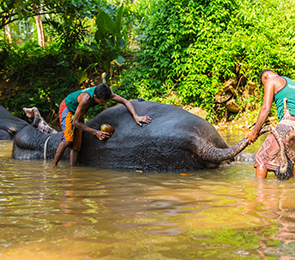 Day 3
Habarana, Cultural Triangle
After an early breakfast, travel to Sri Lanka's Cultural Triangle via the Millennium Elephant Orphanage in Kegalle, a remarkable project where animal rights workers and elephant experts provide captive elephants with a retirement home. A guided tour around the centre will explain the good work being done at the Foundation and is the perfect way for the family to appreciate the wonder of the elephant. Travel on to the Cultural Triangle and your family-friendly hotel where the chance to splash around in a swimming pool is a must.
Accommodation: Habarana Village by Cinnamon
Recommended Activities: Millenium Elephant Foundation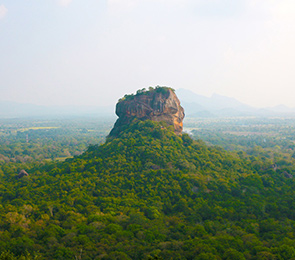 Day 4 & 5
Habarana, Cultural Triangle
Consider a jeep safari in Minneriya National Park best known for the biggest gathering of Asian Elephants. The Cultural Triangle sites can tax the patience of some children, but a clamber to the summit of Sigiriya Rock will delight many and Ritilgala Forest Monastery also has a touch of Indiana Jones about it as you climb up the partially-concealed steps. And a discovery of the ruined city of Polonnaruwa can be enlivened by a story of Polonnaruwa's warring monkeys.
Accommodation: Habarana Village by Cinnamon
Recommended Activities: Ritigala , The Monkey Kingdom of Polonnaruwa , Minneriya National Park , Sigiriya Rock Fortress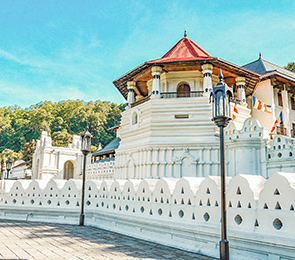 Day 6 & 7
Victoria, Kandy
Travel on to Kandy which is steeped in history and culture. Visit the ancient Temple of the Tooth where a tooth relic of Lord Buddha is enshrined. Continue on to the Victoria Golf and Country Resort 20 kms east of Kandy. Check into the Victoria Golf Chalets set within the magnificent 500 acre estate surrounded by the scenic Kandyan Hills and the Victoria Reservoir. Facilities include an 18-hole golf course, putting green and practice range, floodlit tennis court, swimming pool, Saddle club, riding lesson for adults and kids, horse safaris, bird watching, and bike trails.
Accommodation: Victoria Golf Chalets
Recommended Activities: Temple of the Tooth , Victoria Golf and Country Resort
Day 8
Kitulgala, Sinharaja & Kitulgala
A night's camping in Kitulgala is a great place for a bit of under-the-stars adventure. There is an opportunity to go trekking, canoeing or white-water rafting if that suits the family's disposition, or simply enjoy the camping experience. We have only scheduled one night here, but you can stay longer or chose instead to head straight to Galle in search of more time on the beach.
Accommodation: Borderlands
Recommended Activities: White-Water Rafting and Canoeing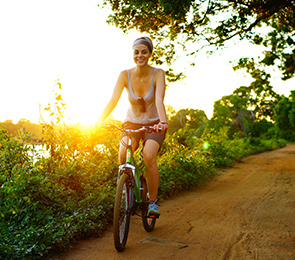 Day 9 & 10
Galle, Galle Coast
Journey down to the Galle Coast and spend two days in a beach hotel conveniently placed for a yomp around the famous Galle Fort. The fort's well-preserved ramparts, overlooking the cricket stadium and the Indian Ocean, are a great excuse to use up any pent-up energy and there are a collection of characterful craft and art shops, boutiques and cafes alongside the beautiful boutique hotels and villas that now adorn the streets. The most energetic families might also consider a guided cycle ride around Galle's rural inland lanes.
Accommodation: Sielen Diva
Recommended Activities: 6 Best Water-Sport Activities in Sri Lanka , Galle Dutch Fort , Galle Restaurant Guide , Galle Guided Bicycle Trails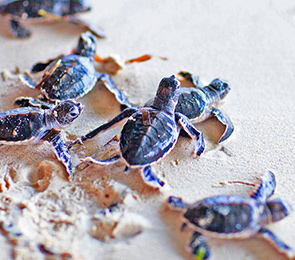 Day 11, 12 & 13
Bentota, West Coast
A short journey north takes you to the family-orientated coastal town of Bentota where you can relax and enjoy the broad sandy beaches and the turquoise waters of the Indian Ocean. Children will be kept entertained with the numerous water-sports on offer on the calm Bentota lagoon, alongside the sea including banana-boating, water-skiing, jet-skiing, windsurfing and wave boarding. They will also love seeing the baby turtles at the Kosgoda Turtle Conservation Project and can enjoy their own Sri Lanka puppet show in Balapitiya.
Accommodation: Cinnamon Bentota Beach
Recommended Activities: Windsurfing in Sri Lanka , Kosgoda Turtle Hatchery , Sri Lankan Puppets