Snapshot
Sri Lanka's picturesque East Coast is enjoying a renaissance. The sun-kissed beaches and exotic marine. For a tropical holiday during the European spring and summer, Sri Lanka's East Coast glistens with possibilities. Passikudah Bay has beaches to rival the Maldives; Arugam Bay possesses a marvellous chilled-out vibe, and Kumana and Gal Oya national parks have a serenity that will appeal to the traveller seeking to get off the beaten track. We have designed two days in the Cultural Triangle en route and, at the end of the tour, return west, depending on your preference either by Galle or Kandy. The best East Coast weather is from March to September, although out of season also has its rewards. Surfing season in Arugam Bay is from about June to August.
Our Opinion
Travelling is half the fun on this East Coast tour that puts great thought into how to make the journey to and from the East Coast particularly memorable
Don't Miss
Whale and dolphin-watching expedition off the East Coast
Snorkelling, scuba diving and catamaran sailing in Pasikudah
The 17C Dutch Fort, lagoons and waterways of Batticaloa
Surfing in the laid-back beach settlement of Arugam Bay
Jeep safari into Kumana National Park
Ancient Buddhist rock sculptures of Maligavila
PACKAGE INCLUDES
Accommodation in a shared double / twin room
Chauffeur-guide and vehicle for the duration of the tour (including leisure days)
Both airport transfers
Expert advice and support prior to and during the tour

TERMS & CONDITIONS
Price shown is a starting price and is subject to change, depending on travel dates / the number of people travelling etc.
Price shown is based on two people sharing a double / twin room
See our Booking Conditions for more details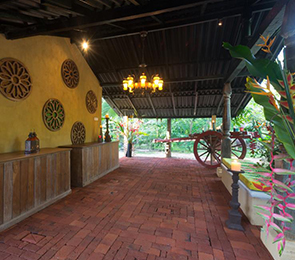 Day 1
Pasyala, North-West Coast
Relax after your flight in one of our favourite hotels or villas within an hour of the airport, enabling you to rise fresh the following day.
Accommodation: Casa Heliconia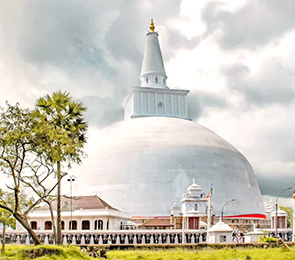 Day 2 & 3
Anuradhapura, Cultural Triangle
Explore the ruins of Anuradhapura – Sri Lanka's first capital and once the greatest monastic city of the ancient world. Anuradhapura was a royal capital for more than 100 Sri Lankan kings, and was also home to thousands of monks from dozens of monasteries. Anuradhapura is now a UNESCO World Heritage site. The ancient Bodhi Tree, originally a branch of the Bodhi tree under which the Buddha attained enlightenment. On your second day in the Cultural Triangle visit Mihintale, the cradle of Buddhism, and discover the forest monastery of Ritigala, hidden among wooded hills.
Accommodation: Rajarata Hotel
Recommended Activities: Anuradhapura , Mihintale , Ritigala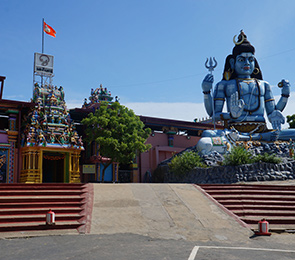 Day 4
Pasikudah, East Coast
Depart early so you can spend the morning exploring Trincomalee town. Visit Fort Frederick, first used by the Portuguese in 1624. At the northern tip of Fort Frederick is Swami Rock with breathtaking views of what Captain Cook described as one of the finest natural harbours in the world – Koneswarum Kovil sits on top of the rock. You will then transfer to a beach hotel further down the coast.
Accommodation: Anilana Pasikudah
Recommended Activities: Koneswarum Kovil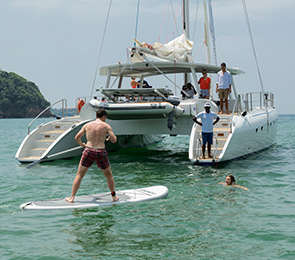 Day 5, 6 & 7
Pasikudah, East Coast
Immerse yourself unapologetically in the beach life of Sri Lanka's East Coast which houses some of the island's finest beaches – quite an accolade. Beach days can be spent just north of Trinco around Nilaveli, but this tour opts for Passikudah where the glinting, white beaches have often been compared to the Maldives. If you are feeling active, consider a sailing trip on a private, fully-crewed catamaran or take a whale and dolphin spotting excursion into the deep seas.
Accommodation: Anilana Pasikudah
Recommended Activities: 6 Best Water-Sport Activities in Sri Lanka , Sailing in Trincomalee or Pasikudah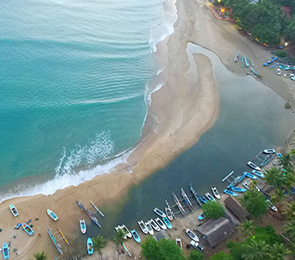 Day 8 & 9
Arugam Bay, East Coast
About three hours and 150km south along Sri Lanka's East Coast lies the chilled-out beach town of Arugam Bay, which first attracted attention as a beloved hippie surfing haunt and which still lays back as well as anywhere in Sri Lanka. Peak season is June until August, the waves are at their best and parties go on forever. For the rest of the year (apart from November to January),the weather is still good and the waves and the parties have disappeared, bringing a different kind of appeal. Clamber up Elephant Rock and visit Whiskey Point to stretch your legs.
Accommodation: Jetwing Surf
Recommended Activities: Surfing in Sri Lanka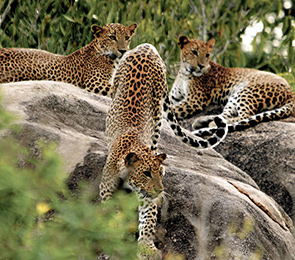 Day 10
Arugam Bay, East Coast
On your final day based in Arugam Bay, change the mood by taking a day trip into Kumana, the more remote – and much quieter – section of Yala National Park. Our east coast holiday really comes into its own for those yearning to escape the crowds. Seek our elephants and leopards with barely any other safari jeeps in sight. This is also a bird-watching paradise thanks to the presence of a natural mangrove swamp.
Accommodation: Jetwing Surf
Recommended Activities: Kumana National Park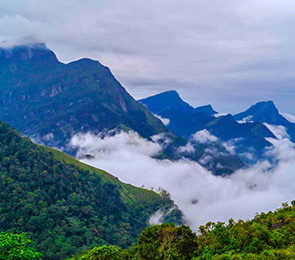 Day 11 & 12
Digana, Kandy
Time to start heading back west. You'll spend much of the day on the road, and there are two preferred options. In Option 1, we've chosen to journey through a serene and lightly-populated landscape, past the western fringes of Gal Oya national park and then, gloriously, through the Knuckles mountain ranges; stay two nights in an eco-lodge to the west of Kandy to keep the driving time in check. As an alternative, Option 2 takes you on the coastal route and you can spend two nights near Galle: the choice is yours.
Accommodation: Polwaththa Eco Lodge
Recommended Activities: Knuckles Mountain Range , Gal Oya National Park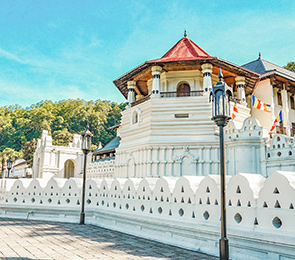 Day 13
Kotugoda, North-West Coast
If you have chosen the interior route back west, take a quick look at the hill country capital of Kandy en route to your final night's stay near the airport. If you travelled via the south coast, make sure you have taken a look at Galle Fort before heading for that final night's stay. Whatever option you choose, Red Dot will ensure meticulous planning to suit your requirements.
Accommodation: The Wallawwa
Recommended Activities: Kandy City Walking Tour
Following are recommended optional activities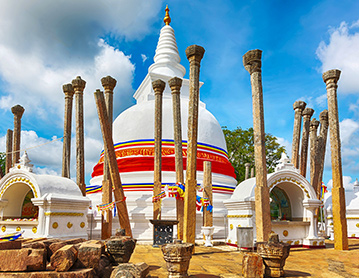 Anuradhapura
Anuradhapura, Cultural Triangle
Discover the majestic remains of Sri Lanka's first capital, originally built in the 4th century BC, the ruling place for over 100 Sri Lankan kings. You can explore these extensive ruins by bike.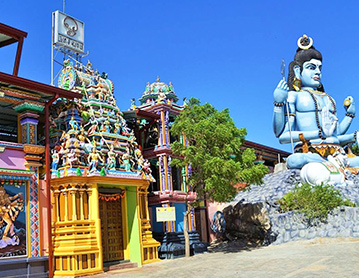 Koneswarum Kovil
Trincomalee, East Coast
The newly-restored Koneswaram Kovil, the original of which was built in 205 BC, is poised on a sheer cliff which stands 350ft above sea level and offers stunning views over Trinco's natural harbour.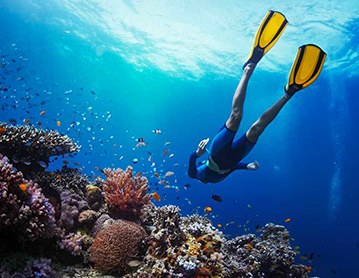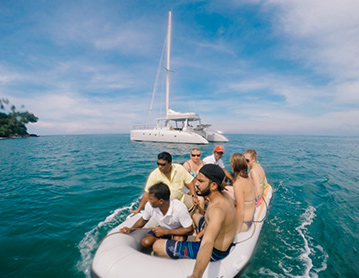 Sailing in Trincomalee or Pasikudah
Pasikudah, East Coast
Set out from the shores of Trinco or Pasikudah in a catamaran and explore the splendour of Sri Lanka's eastern coastline. Go to beautiful private coves and snorkel off colourful reefs.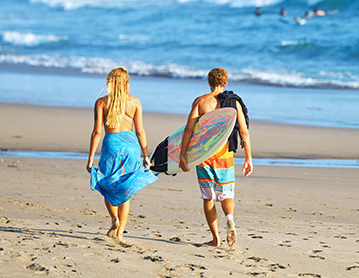 Surfing in Sri Lanka
Island-wide
Sri Lanka is a fantastic choice for a surfing holiday, and has been a popular surf destination since the 1970s.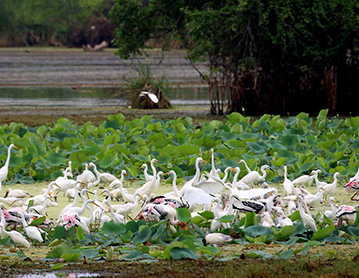 Kumana National Park
Kumana, East Coast
Kumana National Park is a birders' paradise. Hidden away in the south-east of Sri Lanka, it was one known as East Yala, but it is best approached from the laid-back coastal settlement of Arugam Bay on Sri Lanka's East Coast.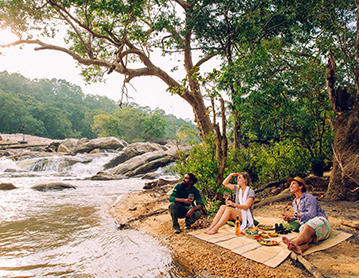 Gal Oya National Park
Gal Oya National Park, East Coast
Gal Oya is one of the most remote and stunning national parks in Sri Lanka. Inclusive of the largest reservoir in the island, take a boat safari at sunset as well as doing a morning game drive.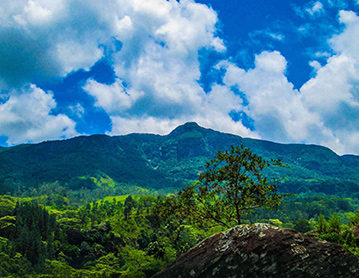 Knuckles Mountain Range
Knuckles, Kandy
Trek through the Knuckles Mountain Range, named thus because of its resemblance to a clenched fist, five mountain peaks spanning 155sqkm which host a wide range of rare endemic flora and fauna.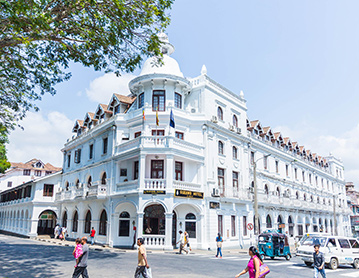 Kandy City Walking Tour
Kandy
Discover Kandy's rich history which includes incredible art and architecture, Buddhism, British colonial rule, and its vibrant multicultural present.