Snapshot
Red Dot's Jewels of South Asia tour takes you from regal Rajasthan in India, land of the maharajas, to the pristine tropical islands of the Maldives. The middle of the tour is spent in Sri Lanka taking in the island's highlights, from jeep drives in national parks to treks through tea estates.
Our Opinion
A fantastic chance to discover the best of Rajasthan and Sri Lanka before five days of indulgent relaxation in the Maldives. This epic tour won't be soon forgotten.
Don't Miss
Stay in characterful havelis once owned by Indian royalty
Explore the majestic monuments of the Mughal Empire
Go on a camel safari through the desert
Visit Sri Lanka's ancient UNESCO Heritage Sites
Walk through spectacular tea plantations
See elephants and other wildlife in national parks
Relax in enchanting surroundings in the Maldives
PACKAGE INCLUDES
Accommodation in a shared double/twin room
All accommodation on a BB basis apart from Manvar Desert Camp and Maldives hotel which are on a FB basis
Private chauffeur-guide and vehicle for the duration of your tour in Sri Lanka
Private vehicle and independent guides for the duration of your Rajasthan tour
Domestic airfare (India) and two-way speedboat transfer (Maldives)
All entrance fees and activities in Rajasthan
Expert advice and support prior to and during the tour
TERMS & CONDITIONS
Price shown is a starting price and is subject to change, depending on travel dates/the number of people travelling etc.
Price shown is based on two people sharing a double/twin room
See our Booking Conditions for more details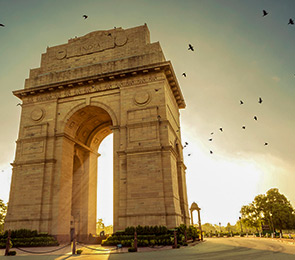 Day 1
Delhi, Rajasthan
Welcome to India! Your driver will meet you at Delhi Airport and transport you to your hotel for a good night's rest following your flight.
Accommodation: Jaypee Siddartha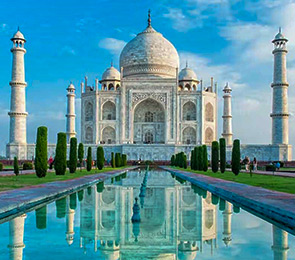 Day 2
Agra, Rajasthan
Following a relaxed breakfast, enjoy a half-day tour of Delhi. Discover the charming chaos of the Old Delhi markets and see the spectacular Jamma Mosque before exploring the astonishing architecture of New Delhi. Afterwards, transfer to Agra for an evening at leisure in your hotel.
Accommodation: Hotel Grand Imperial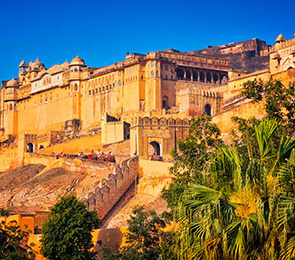 Day 3
Jaipur, Rajasthan
Rise early and witness the sensational sight of the Taj Mahal at sunrise. This iconic building was built as a mausoleum for his wife by legendary Mughal Emperor Shah Jehan, and is one of the most incredible architectural feats of all time. Return to your hotel for breakfast then head back out to Agra Fort, another awe-inspiring Mughal monument, and Fatehpur Sikri – the deserted city of Agra. Afterwards, continue on the Jaipur, capital of the Rajasthan state.
Accommodation: Dera Mandawa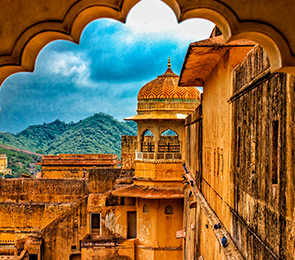 Day 4
Jaipur, Rajasthan
Jaipur is known as the 'Pink City' because the buildings of the old town were painted pink to welcome Prince Albert who came on a royal visit in 1876. Spend the day exploring the amazing architecture of Jaipur including Amber Fort, the Hawa Mahal, and Jah Mahal (water palace). You will also see the 18th-century observatory of famous astronomer Jai Singh, and if time permits call in at the City Palace & Museum.
Accommodation: Dera Mandawa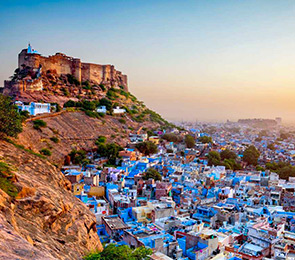 Day 5
Jodhpur, Rajasthan
Today you will transfer to Jodhpur, either by car or – if you prefer – by train for a taste of authentic local life. In the evening you will have a chance to wander the streets of the Blue City's thriving and fascinating old market areas.
Accommodation: Pal Haveli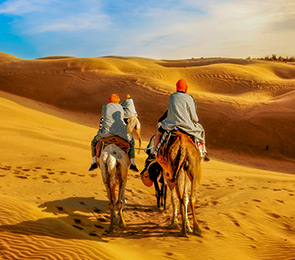 Day 6
Manvar, Rajasthan
After a leisurely breakfast, head 2.5 hours into the desert for your overnight stay at a desert camp. Lunch on arrival is followed by a late afternoon jeep safari through the sand-dunes. End the day by watching folk music and dance performances while sitting around a roaring bonfire. Don't stay up too late because you will be up early tomorrow.
Accommodation: Manvar Desert Camp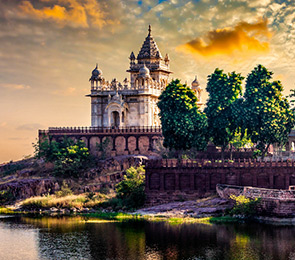 Day 7
Jodhpur, Rajasthan
Wake at dawn for a short camel safari which delivers a unique view of the day's sunrise. Return to the camp for breakfast and depart for Jodhpur. In the afternoon, tour the city's most exquisite monuments including the magnificent Mehrangarh Fort with its intricate adornments. The Moti Mahal, Phool Mahal, Sheesh Mahal, Sileh Khana and Daulat Khana are all worth exploring if time allows.
Accommodation: Pal Haveli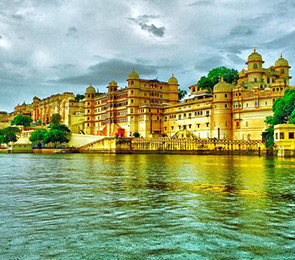 Day 8
Udaipur, Rajasthan
Proceed to the final stop in Rajasthan – Udaipur, India's lake city. En route, stop off at Ranakpur, an awe-inspiring Jain temple complex carved out of white marble that still stands as proud as when it was created 500 years ago. Spend the evening relaxing in your Udaipur hotel.
Accommodation: Fateh Garh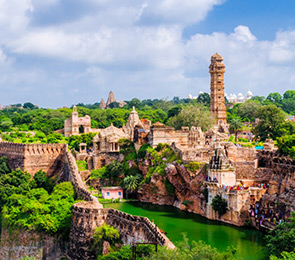 Day 9
Udaipur, Rajasthan
Your final day in India takes you on a tour of Udaipur which has a strikingly peaceful atmosphere, especially when compared to the other major cities in Rajasthan. Following a trip to the Jagdish Temple, continue on to the elaborate City Palace which looks over Pichola Lake. From here, take a sunset boat ride across the lake for a different perspective of the city.
Accommodation: Fateh Garh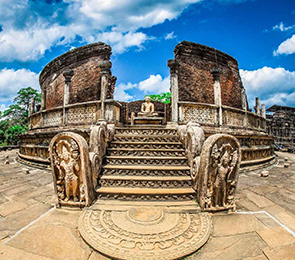 Day 10
Sigiriya, Cultural Triangle
Today is devoted to travel. A short hop takes you back to Delhi in time to catch a connecting flight to Colombo. Upon arrival in Sri Lanka, you will be met by your chauffeur-guide and transferred straight to the island's historic Cultural Triangle.
Accommodation: Roo Mansala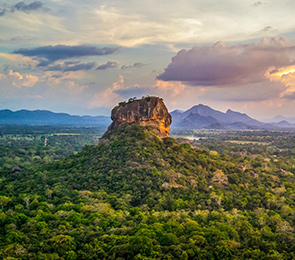 Day 11 & 12
Sigiriya, Cultural Triangle
This section of your itinerary is devoted to discover the astonishing ancient historical sites of Sri Lanka. Climb Sigiriya Rock to see the ruins of a 5th-century fortress palace that is the product of unbelievable engineering. Tour 2000-year-old Anuradhapura and the medieval city of Polonnaruwa on foot or by bike. You can also spot elephants in Minneriya National Park.
Accommodation: Roo Mansala
Recommended Activities: Sigiriya Rock Fortress , Polonnaruwa , Anuradhapura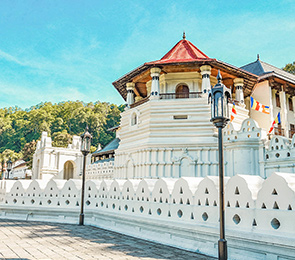 Day 13
Kandy
Today, transfer to Kandy, capital of Sri Lanka's hill country. En route, visit Dambulla Cave Temple – the ancient murals and statues of Lord Buddha are bound to take your breath away. In the afternoon, explore the streets of Kandy: visit the Temple of the Tooth where a precious relic is enshrined, go to the local markets to sample street food, or perhaps watch a Kandyan Dance Show.
Accommodation: Radisson Hotel Kandy
Recommended Activities: Temple of the Tooth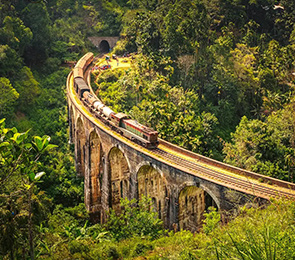 Day 14 & 15
Bandarawela, Hill Country
After breakfast, wind into the central hills, either by car or via train which still runs on the railway line put in place by the British in the 19th century. Spend your time in Sri Lanka's tea country exploring the scenic plantations and relaxing in the cool, fresh air.
Accommodation: Dutch House
Recommended Activities: Kandy to the Hill Country by train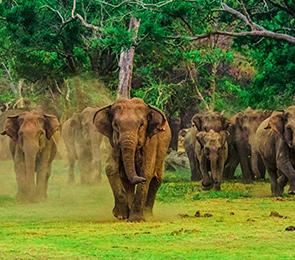 Day 16
Tissamaharama, Tissa & Kataragama
Travel out of the hills and down towards the south-east coast. Your accommodation is within easy reach of Yala National Park where you can spot leopards, elephants, sloth bears, crocodiles, deer, and a variety of other wildlife including countless species of bird. You can choose to go on an afternoon safari or an early morning jeep drive – or both!
Accommodation: Kithala Resort
Recommended Activities: Yala National Park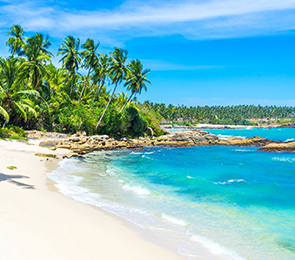 Day 17 & 18
Tangalle, South Coast
Once you have had your fill of Yala, wind along the south coast to Tangalle for two days of relaxation on the coast. Tangalle is renowned as the most romantic destination in Sri Lanka so don't miss a sunset stroll along the beautiful beach here.
Accommodation: Buckingham Place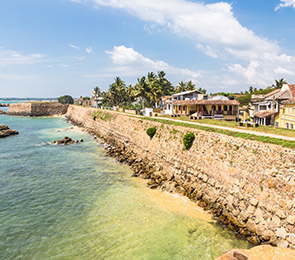 Day 19
Galle Fort, Galle Coast
Head further along the coast to Galle Fort, a 17th-century piece of living history. Wander cobbled streets passing colonial buildings, religious monuments, and characterful boutiques, and learn about the heritage of Galle which was once one of the most lucrative ports in Asia. Your accommodation tonight is a special colonial villa within the walls of Galle Fort itself.
Accommodation: 41 Lighthouse Street
Recommended Activities: Galle Dutch Fort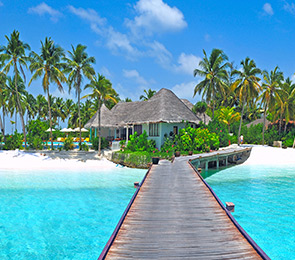 Day 20 to 24
Maldives
Drive up to Colombo Airport in time to catch your flight to Male. Upon arrival, take a speedboat to your resort. Spend the next five days living the life of luxury in idyllic tropical beach surroundings. Relax by the pool or on the shore; indulge in water-sports; have a romantic destination dinner, and unwind in the spa. Blissful!
Accommodation: Meeru Island Resort and Spa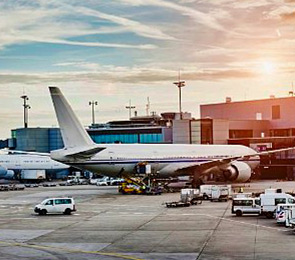 Day 25
Airport transfers
Take the speedboat back to Male in time to catch your flight home.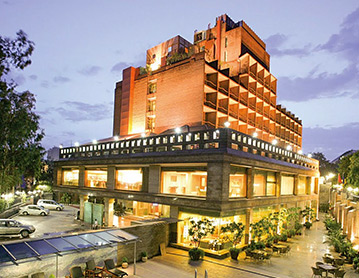 Jaypee Siddartha
New Delhi, NCT
Jaypee Siddartha might feel slightly outdated but it offers excellent value in a city where prices of the top hotels can be astronomical. Well located in the commercial centre of New Delhi, its facilities include outdoor pool, fitness centre and two restaurants.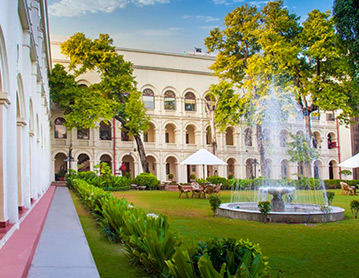 Hotel Grand Imperial
Agra, Uttar Pradesh
The Grand Imperial Hotel in Agra is a boutique heritage hotel and the only genuine century-old heritage hotel operating in Agra. Thirty luxury rooms with period furniture in the heart of Agra, plus pool, health club and spa.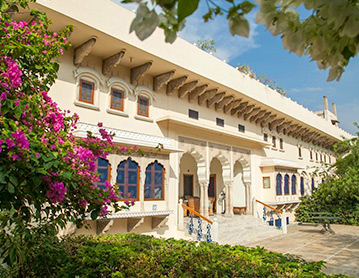 Dera Mandawa
Jaipur, Rajasthan
A calm retreat away from the clamour of Jaipur, this heritage property has been built in a traditional style, with Rajasthani arches and awnings. Rich colours and furnishings provide an authentic Indian atmosphere. Eleven guest rooms and a personal feel.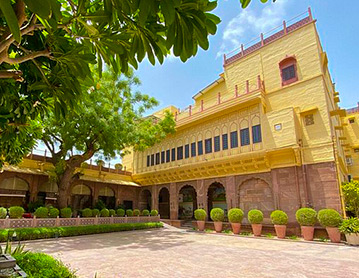 Pal Haveli
Jodhpur, Rajasthan
Pal Haveli is perfect for travellers who want to be conveniently placed to explore old Jodhpur. The open-air restaurant has great views across the city. Rooms in this mid-range hotel are simple, but light and airy.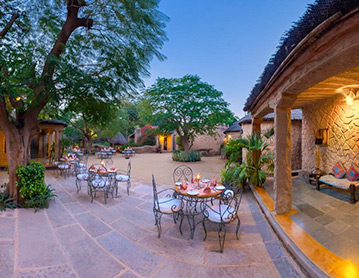 Manvar Desert Camp
Manvar, Rajasthan
Manvar Desert Camp offers a/c cottages and a swimming pool in the heart of Rajasthan. Every evening after sunset there is cultural programme with traditional musicians and dancers. Open October to April.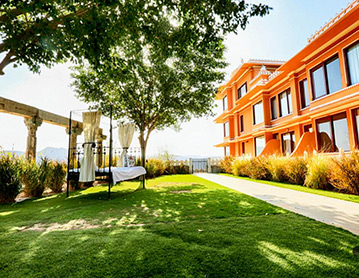 Fateh Garh
Udaipur, Rajasthan
This graceful property is a short drive out of the city and provides a tranquil retreat after a busy day. A quality hotel with large, characterful rooms, attractive pool, good quality spa and a stunning aspect in the hills.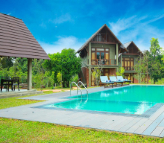 Roo Mansala
Sigiriya, Cultural Triangle
Roo Mansala is a six-room hotel set in a quiet countryside spot just a short drive from Sigiriya town. The hotel boasts magnificent views of both Sigiriya Rock and neighbouring Pidurangala Rock, and offers a good-sized swimming pool, restaurant and guided nature trails.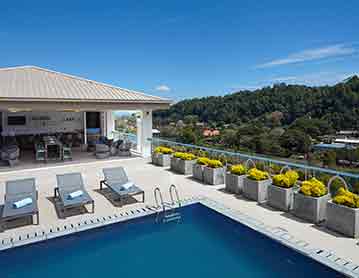 Radisson Hotel Kandy
Kandy
Centrally located in Kandy town, Radisson Hotel Kandy offers 122 stylishly-designed rooms with fantastic amenities for an affordable price.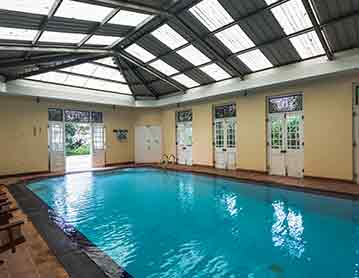 Dutch House
Bandarawela, Hill Country
The Dutch House is a two-bedroom villa perched on a hillock overlooking Bandarawela town at a distance and surrounded by mountains. Set on a two-acre garden filled with fruit trees and flowering plants, this highly-praised boutique property is flourishing again under new Sri Lankan owners.
Kithala Resort
Tissamaharama, Tissa & Kataragama
Kithala Resort, a three star hotel, lies in the deep south, in the town of Tissa. Wildlife enthusiasts will be particularly taken by its restful location close to the Tissmaharama reservoir. From your private balcony, relax on colonial-style cane chairs and watch an array of birds in the nearby rice fields, as well as the timeless rituals of paddy farming.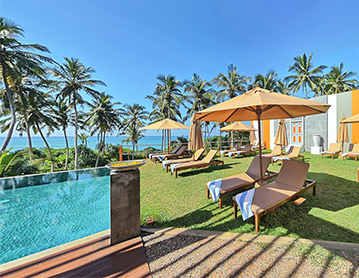 Buckingham Place
Rekawa, South Coast
Buckingham Place is a highly appealing boutique hotel on a five-acre estate overlooking the tranquil Rekawa lagoon in the deep south. This is a peaceful spot in a relatively undiscovered part of Sri Lanka, a stylish 11-roomed hotel, contemporary in design with tasteful interiors.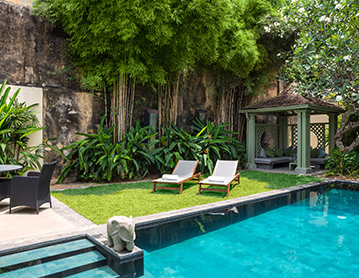 41 Lighthouse Street
Galle Fort, Galle Coast
41 Lighthouse Street is a charming three-bedroom villa tucked away inside Galle Fort. Offering a spacious living area, beautifully designed rooms, an exquisite swimming pool and well-maintained courtyard, this villa is a much sought-after sanctuary.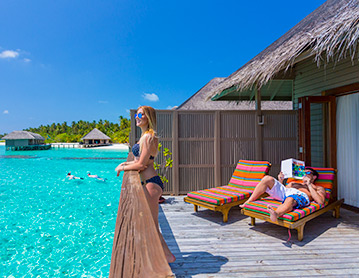 Meeru Island Resort and Spa
Meerufenfushi, North Male' Atoll
Meeru is one of the larger resorts in The Maldives, but this mid-priced resort wears its size well and provides an excellent range of facilities in a relaxing atmosphere.
Following are recommended optional activities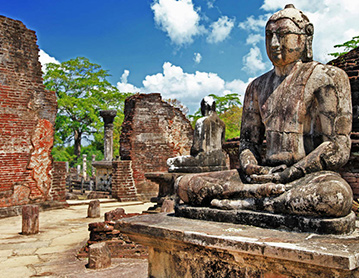 Polonnaruwa
Polonnaruwa, Cultural Triangle
Sri Lanka's medieval capital from 1073 until the late 1200s, the ruins of the Kingdom of Polonnaruwa are incredibly well-preserved and include magnificant granite sculptures of Lord Buddha.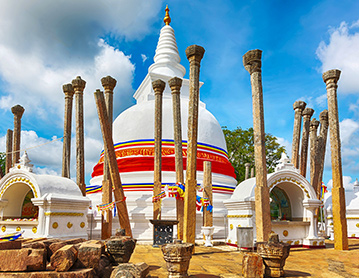 Anuradhapura
Anuradhapura, Cultural Triangle
Discover the majestic remains of Sri Lanka's first capital, originally built in the 4th century BC, the ruling place for over 100 Sri Lankan kings. You can explore these extensive ruins by bike.
Sigiriya Rock Fortress
Sigiriya, Cultural Triangle
Sigiriya, a UNESCO World Heritage Site, is one of the most majestic, awe-inspiring and stunning historical locations in the world, built in the 5th century AD by 'mad' King Kasyapa.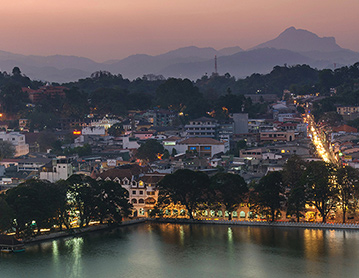 Temple of the Tooth
Kandy
Tradition relates that a sacred tooth relic of Lord Buddha was brought to Sri Lanka in 4th century A.D. and has been enshrined in the Dalanda Maligawa, or Temple of the Tooth, since the late 1500s.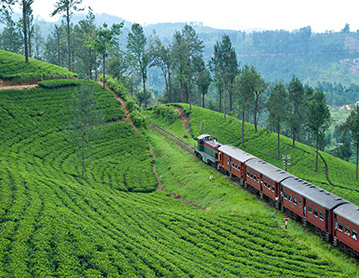 Kandy to the Hill Country by train
Kandy
Praised as one of the most beautiful rail journeys in the world, the train ride winds out of Kandy and up through the Hill Country, providing panoramic views of the spectacular tea-covered hills.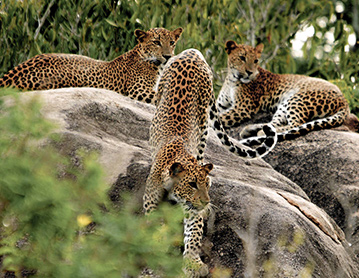 Yala National Park
Yala National Park, Yala
Yala National Park, situated in the south-east corner of the island, is home to the greatest variety of Sri Lanka's wildlife including the island's big game – elephants, leopards and sloth bears.
Galle Dutch Fort
Galle Fort, Galle Coast
Galle Fort, a UNESCO World Heritage Site originally built by the Portuguese before it was further developed by the Dutch and British, covers nearly 4sqkm and houses a range of old colonial buildings.