Snapshot
Our Sri Lanka food and drink holiday - Flavours of Sri Lanka – offers you the chance not only to taste but to cook some of Sri Lanka's most celebrated dishes. This mouth-watering tour has been designed with the help of experts from Food & Travel magazine, and along the way you also get the opportunity to feast upon the beauty and history of the island. Sri Lanka's tropical climate ensures an abundance of fresh vegetables, coconuts, fruit and spices, and the Indian Ocean delivers an array of fresh fish and seafood too. Try the huge variety of traditional curries throughout Sri Lanka, including hawker stall favourites; explore spice and fruit plantations in the lowlands and tea plantations in the hills; indulge in the freshest seafood while on the coast, and also sample some award-winning modern fusion cooking. Simply delectable.
Our Option
If you love food, you'll love this tour which showcases Sri Lanka's surprisingly varied culinary delights
PACKAGE INCLUDES
Accommodation in a shared double / twin room
Chauffeur-guide and vehicle for the duration of the tour (including leisure days)
Both airport transfers
Expert advice and support prior to and during the tour

TERMS & CONDITIONS
Price shown is a starting price and is subject to change, depending on travel dates / the number of people travelling etc.
Price shown is based on two people sharing a double / twin room
See our Booking Conditions for more details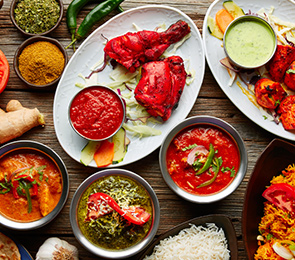 Day 1
Colombo
Upon arriving in Sri Lanka, head south to the nearby capital of Colombo. This is a compact and relaxed city, abounding with confidence and ambition once more. Kick-start your tour by joining a genial Sri Lankan host who will give you a professional cooking class on the terrace of her own home. Your host's no-fuss approach means that the art of curry making is easy to replicate at home. After cooking you will sit down to enjoy lunch together.
Accommodation: Cinnamon Grand
Recommended Activities: Colombo Cooking Class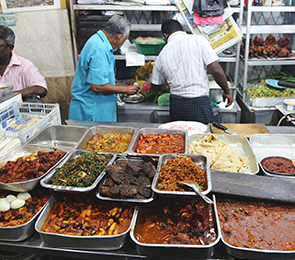 Day 2
Colombo
Today, hit the streets to learn about Colombo street food or consider a meal at one of Colombo's top restaurants, led (but by no means the only choice) by the wonderfully atmospheric Gallery Café and Ministry of Crab. You might like to check out our Colombo restaurant guide.
Accommodation: Cinnamon Grand
Recommended Activities: Colombo Restaurant Guide , Colombo's Street Food Walk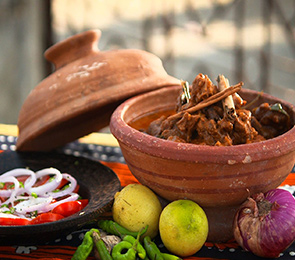 Day 3
Jaffna
Take an early domestic flight from Colombo to Jaffna, on Sri Lanka's northern tip. Jaffna cuisine is renowned for its use of the fresh seafood readily available along the coast, particularly the signature dish: crab curry. Learn the secrets to cleaning fresh sea crabs and all the secrets to preparing a traditional Jaffna crab curry. To finish off the experience, sit down to one of the best crab curry meals you'll have while in Sri Lanka. Spend the rest of the day exploring Jaffna town where sacred Hindu kovils dedicated to various gods are found in every street corner. Visit the ruins of Jaffna Fort, stroll around the bustling markets and snack in small local eateries and cafes. During the migrant birding season from September to March, flamingos and other water birds in their thousands line the Jaffna lagoon: a spectacular site not to be missed.
Accommodation: Jetwing Jaffna
Recommended Activities: Jaffna Crab Curry Cooking Class , Nallur Kandaswamy Kovil , Birdwatching in Jaffna , Jaffna Dutch Fort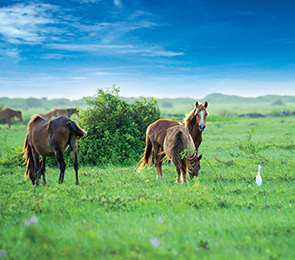 Day 4
Jaffna
The following day, board a small boat to Delft Island, a remote and charming island where wild horses, left by the Portuguese, graze the barren plains. Delft Island - located in the Palk Strait, between India's state of Tamil Nadu and the Northern part of Sri Lanka – is about as remote as it gets in Sri Lanka. View the old Delft Fort, an ancient Baobab tree and learn how Palmyra toddy and crafts are made with local farmers. End the day with a simple lunch with a local pastor and his wife at their humble home. You may like to round it off with a relaxing swim by an undeveloped beach.
Accommodation: Jetwing Jaffna
Recommended Activities: Jaffna Islands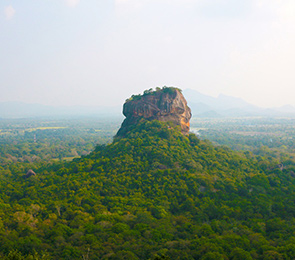 Day 5 & 6
Kandalama, Cultural Triangle
Travel south by car to The Cultural Triangle where the chance to look upon the ruins of Polonnuruwa or Anuradhapura, and a potential clamber up the awe-inspiring Sigiriya rock as the heat falls out of the tea gives you an experience of Sri Lankan culture. Spend the next village at a remote village near Habarana – an area the locals call 'God's village,' that is said to have been a refuge of King Wasaba (66-110 AD). Take a tractor journey alongside paddy fields, through miniature forests and vegetable and fruit plantations and stop along the way refreshing fruit slices and native aromatic herbal brews served in coconut shells. The journey also includes a feast of fresh vegetables harvested from the fields you have just explored, prepared in Sri Lanka's traditional clay cooking pots and served on a lotus leaf.
Accommodation: Heritance Kandalama
Recommended Activities: Sigiriya Rock Fortress , Polonnaruwa , Anuradhapura , Traditional Sri Lankan Village Life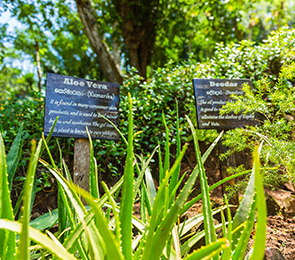 Day 7
Matale, Kandy
Break your journey towards the hills near Matale where you can rest on a serene 50-acre organic farm with mountain views, midway between Dambulla and Kandy. Eat farm-fresh produce either in the privacy of your own villa or on a convivial group dining table. A restful day which allows you the chance to read on your terrace or take a swim in tranquil surroundings.
Accommodation: Jim's Farm Villas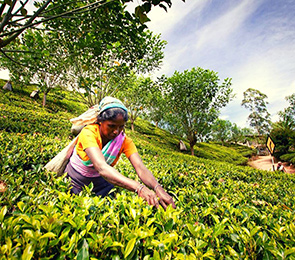 Day 8 & 9
Bandarawela, Hill Country
This morning you will wind your way into the heart of Sri Lanka's hill country. If you wish you can savour the Tea Experience at a hill country tea factory and take a stroll through a tea plantation to discover gorgeous mountain vistas once gazed upon by the great tea entrepreneurs in colonial times. We have a range of activities to consider building into your stay in this cooler and entrancing climate.
Accommodation: Dutch House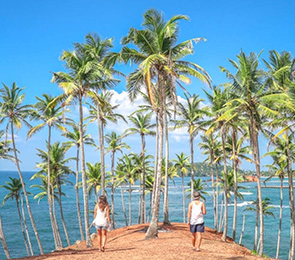 Day 10, 11 & 12
Koggala, Galle Coast
Journey to the south coast and relax by its cove-like beaches and turquoise seas. Here, fresh seafood is brought ashore soon after dawn by local fishermen and buffalo are a reminder of the region's penchant for fresh curd and treacle. Fusion cuisine dominates the boutique hotels as Western and Asian influences enter Sri Lankan cooking in an innovative burst of styles. For the more active, Mirissa Water Sports, based at the Mirissa harbour offers several activities including whale watching, snorkelling, sailing, river trips, and sea kayaking.
Accommodation: KK Beach
Recommended Activities: Whale Watching in Mirissa , 6 Best Water-Sport Activities in Sri Lanka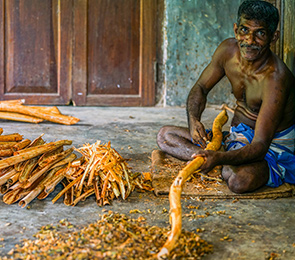 Day 13
Galle Fort, Galle Coast
Travel along the picturesque southern coast to the historic city of Galle. En route learn about the growing of cinnamon, particularly suited to the gentle coastal hills of southern Sri Lanka. This major export of Sri Lanka is used in both cooking and medicine. A local planter will take you on a tour of a cinnamon plantation. Try your hand at cinnamon peeling and visit a cinnamon factory.
Accommodation: Fort Bazaar
Recommended Activities: Galle Dutch Fort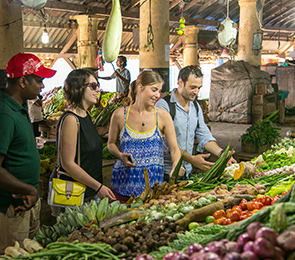 Day 14
Galle Fort, Galle Coast
After visiting the vibrant Galle Market, journey along the river towards a secluded rural village and learn how to make a variety of traditional Sri Lankan dishes in the cool of a wattle-and-daub hut. Hours can be also spent exploring the maze of narrow streets in Galle Fort, lined with colonial-period buildings, sturdy ramparts looking out to sea, and a collection of art and antique shops, cafes and restaurants. Later that evening, head up the motorway to the airport, full of good food and wonderful memories.
Accommodation: Amanwella
Recommended Activities: Traditional Sri Lankan Cooking Class