Snapshot
Explore the influences of Geoffrey Bawa, Sri Lanka's most influential architect in this specially-created island tour. Bawa's deep understanding of the country's cultural heritage ensured the stylish, vibrant tourist sector that exists today and he remains revered by Sri Lanka's finest architects. This specialist holiday celebrates the works of Bawa, as well as the heritage and landscapes that influenced his creations where the natural world becomes an integral part of designs based upon courtyards, walkways, and open verandas.
Our Opinion
Geoffrey Bawa's fusion of indoor and outdoor living works perfectly in the tropics and is a great excuse to stay in stylish hotels
Don't Miss
Stay in characterful hotels and villas created by Geoffrey Bawa
Visit some of Bawa's public buildings such as the Sri Lanka parliament
Learn of Sri Lanka's architectural heritage – from the ancient kingdoms to the Dutch and Portuguese influences
Experience colonial-period living
Visit Bawa's lifelong project – the Lunuganga Gardens
Journey to the highlands and enjoy the sun-kissed beaches of the south coast
PACKAGE INCLUDES
Accommodation in a shared double / twin room
Chauffeur-guide and vehicle for the duration of the tour (including leisure days)
Both airport transfers
Expert advice and support prior to and during the tour

TERMS & CONDITIONS
Price shown is a starting price and is subject to change, depending on travel dates / the number of people travelling etc.
Price shown is based on two people sharing a double / twin room
See our Booking Conditions for more details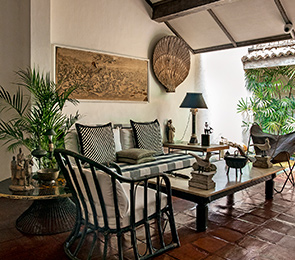 Day 1 & 2
Colombo
A visit to Number 11, Geoffrey Bawa's Colombo residence, will set you up nicely for the tour to follow. Bawa first bought this bungalow in 1958 and it now houses art and artefacts from the Bawa collection. Several tours are run daily. We also recommend visiting the public buildings in Colombo that were designed by Bawa, which include: Sri Lanka's striking parliament building in Kotte; the Seema Malaka, a Buddhist temple which appears to float on the edge of Beria Lake, and The Gallery Café, once Bawa's studio and now a wonderfully atmospheric restaurant which also serves as an art gallery to promote the creative talents of young artists. Books on Bawa can be purchased from the Paradise Road Studio.
Accommodation: Maniumpathy
Recommended Activities: The Life of Geoffrey Bawa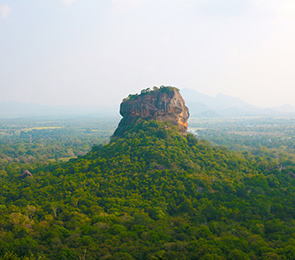 Day 3 & 4
Kandalama, Cultural Triangle
During the next two days, you will experience Sri Lanka's ancient architectural heritage – ruins of cities, palaces and temples built by kings of the Anuradhapura and Polonnaruwa periods dating back to the 3rd century BC. In Dambulla, visit the ancient Buddhist cave temples and the Sigiriya Rock Fortress. You also have the option of visiting Yapahuwa, an ancient temple and palace built on a rock described by the Insight Guide to Sri Lanka as "one of the great architectural wonders of the island", and Aukana, where the Buddha stands 42 feet high, the best-preserved statue in Sri Lanka. If you wish, climb 1,840 steps to the summit of Mihintale rock. Mihintale is the cradle of Buddhism. Thereafter, visit the fabulous Mahakanadarawa stone bridge, which dates back to the 7th century and is situated in the midst of the forest.
Accommodation: Heritance Kandalama
Recommended Activities: Yapahuwa , Sigiriya Rock Fortress , Dambulla Cave Temple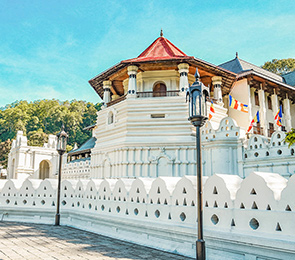 Day 5 & 6
Kandy
The journey from the Cultural Triangle to Sri Lanka's hill capital, the small lakeside city of Kandy, will occupy most of the morning. Join a Kandy walking tour to understand the fascinating history of the hill country capital. We also recommend visits to the fabulous Royal Botanical Gardens of Peradeniya and the Temple of the Tooth where a sacred tooth relic of the Lord Buddha is enshrined since 4th Century AD. The temple has decorative walls, a golden roof and fine woodwork. Religious services (pooja) with traditional music and drumming are held daily at dawn, midday and in the evening where guests can participate.
Accommodation: The Kandy House
Recommended Activities: Royal Botanical Gardens , Temple of the Tooth , Kandy City Walking Tour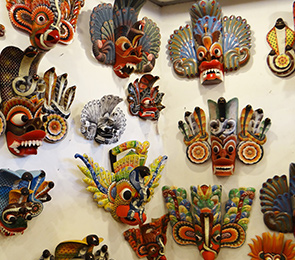 Day 7 & 8
Bentota, West Coast
Travel from Kandy to the west coast resort of Bentota, where Bawa's influence is strong. Spend two nights at one of several beach hotels, big or small boutique, all of which carry the unmistakeable Bawa stamp. The Ariyapala Mask Museum in Ambalangoda is an excellent way of learning and understanding the mask-making that is unique to Sri Lankan culture.
Accommodation: Club Villa
Recommended Activities: Ariyapala Mask Museum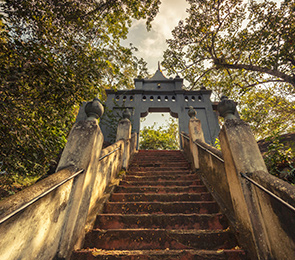 Day 9 & 10
Tangalle, South Coast
Head south along the coast to Tangalle. En route, we recommend a visit to Galle's 17C Fort. Experience the Portuguese- and Dutch-period architecture as you wander along narrow streets, the well-preserved ramparts and lighthouse. Break for lunch at the Jetwing Lighthouse hotel, designed by Geoffrey Bawa in 1994. This elegant boutique hotel is located on a rocky headland overlooking the Indian Ocean. Jetwing Lighthouse, like Kandalama, demonstrates Bawa's skill at 'integrating architecture and landscape, and his scenographic manipulation of space'. Tangalle offers beautiful beaches and a host of coastal activities, and you can also visit the ancient Mulgirigala Temple which is perched on an enormous boulder more than 200m high with magnificent coastal views.
Accommodation: The Last House
Recommended Activities: Galle Dutch Fort , Mulgirigala Rock Temple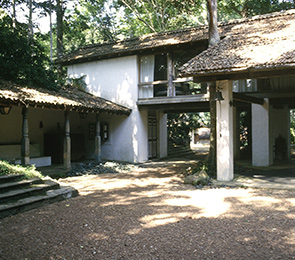 Day 11
Bentota, West Coast
Back to Bentota for a night slightly inland at Bawa's celebrated garden idyll. Lunuganga offers guests a rare opportunity to step inside the private life of one of the world's most celebrated architects. Bawa bought this former rubber estate in 1948 to craft into his garden idyll. After decades of careful, exquisite, creative thought and design, the home and grounds have become his legacy, a wondrous, inspiring place. To stay here is to gain a more enriching experience.
Day 12
Negombo, North-West Coast
Transfer to your final Bawa-designed hotel, close to the international airport, in preparation for your flight.
Accommodation: Jetwing Lagoon
Following are recommended optional activities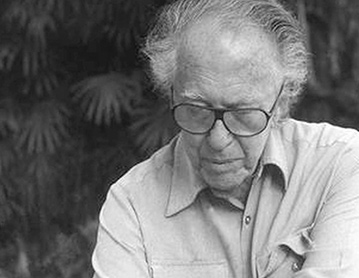 The Life of Geoffrey Bawa
Colombo
Geoffrey Bawa is Sri Lanka's most iconic architect. Go on a guided tour of his Colombo house and studio and browse through some of his old designs before visiting the beautiful floating temple at Beira Lake.
Dambulla Cave Temple
Dambulla, Cultural Triangle
The most famous cave temple complex in Sri Lanka, the ancient Dambulla Cave Temple boasts the largest number of Buddha statues to be housed in one place, as well as stunning ceiling paintings.
Sigiriya Rock Fortress
Sigiriya, Cultural Triangle
Sigiriya, a UNESCO World Heritage Site, is one of the most majestic, awe-inspiring and stunning historical locations in the world, built in the 5th century AD by 'mad' King Kasyapa.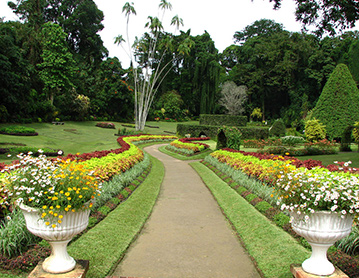 Royal Botanical Gardens
Kandy
The Peradeniya Royal Botanical Gardens is the largest of its kind in Sri Lanka and the finest in Asia. Explore the beautiful surroundings with an expert, or simple enjoy a relaxed stroll in the sun.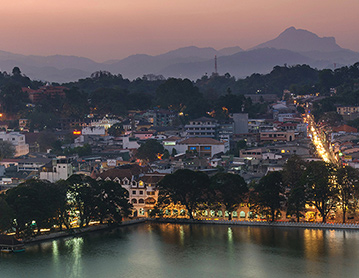 Temple of the Tooth
Kandy
Tradition relates that a sacred tooth relic of Lord Buddha was brought to Sri Lanka in 4th century A.D. and has been enshrined in the Dalanda Maligawa, or Temple of the Tooth, since the late 1500s.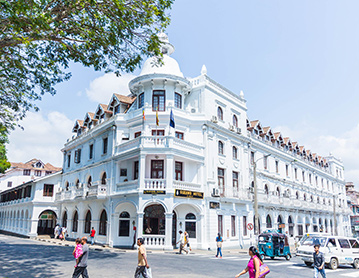 Kandy City Walking Tour
Kandy
Discover Kandy's rich history which includes incredible art and architecture, Buddhism, British colonial rule, and its vibrant multicultural present.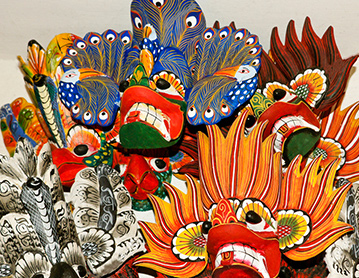 Ariyapala Mask Museum
Ambalangoda, West Coast
Traditional masks have played an important role in Sri Lankan culture and folklore for centuries, Used for both theatrical performances and traditional rituals.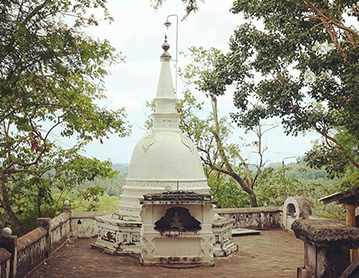 Mulgirigala Rock Temple
Tangalle, South Coast
Situated 30 minutes inland from Tangalle, the ancient Mulgirigala temple complex is perched on an enormous boulder more than 200m high which provides magnificent coastal views.
Galle Dutch Fort
Galle Fort, Galle Coast
Galle Fort, a UNESCO World Heritage Site originally built by the Portuguese before it was further developed by the Dutch and British, covers nearly 4sqkm and houses a range of old colonial buildings.