Sri Lanka is a fantastic holiday destination for those who like to stay active, whether you want to indulge in some exhilarating water-sports or climb a mountain. The island's diverse landscape means that there is a wide range of adventure options available: trek through Sinharaja Rainforest; go white water rafting down the rapids at Kitulgala; explore Sri Lanka's ancient ruins by bike or on foot; climb Adam's Peak, Sri Lanka's sacred mountain, or take the train into the island's stunning hill country.
There are also many different sports on offer in Sri Lanka, most popular being the thrilling water-sports available around the country's coastline: go surfing in Arugam Bay, one of the top ten surf spots in the world; try kite-surfing and windsurfing on Kalpitiya Lagoon; go scuba diving in the south coast, or snorkel at Pigeon Island near Trincomalee. There are also opportunities for walking – mostly in the cool climate of Sri Lanka's spectacular hills – and cycling, such as exploring the beautiful inland areas around Galle by bike.
Red Dot Tours was originally set up to organise Sri Lanka cricket tours before it expanded into holidays as well. Sri Lanka as a nation is obsessed with cricket, and there are many opportunities for watching and playing this sport whilst you are in the country. See our Red Dot Sports website for more details about organising a sports tour of Sri Lanka, or send an email to [email protected].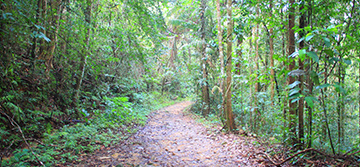 Sinharaja Rainforest
Sinharaja, Sinharaja & Kitulgala
Moist, murky and mysterious, an experience of Sinharaja is like nothing else in Sri Lanka. Trek through this magnificent landscape, the last surviving stretch of virgin rainforest on the island.
Duration: 3 hours
Best time: Year-round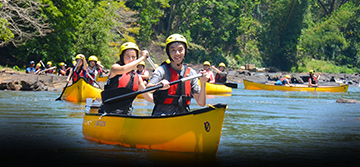 Sri Lanka Canoe Expedition
Kitulgala, Sinharaja & Kitulgala
Canoe down the Mahaweli River from Kitulgala to Polonnaruwa with a guide, and spend three nights camping under the stars. This is a magical expedition which takes you through some of Sri Lanka's most remote areas.
Duration: 3 nights / 4 days
Best time: Year-round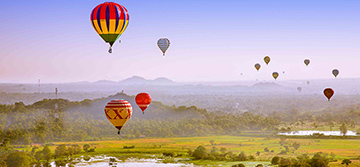 Sri Lanka Hot Air Ballooning
Kandalama, Cultural Triangle
Rise at dawn and soar above the wide plains and clusters of jungle which cover the Cultural Triangle, an area of Sri Lanka which is littered with dramatic ancient ruins dating back over 2,000 years.
Duration: 3 hours
Best time: November to April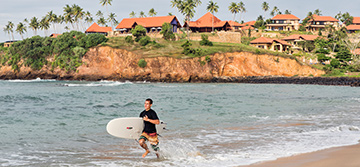 Surfing in Sri Lanka
Island-wide
Sri Lanka is a fantastic choice for a surfing holiday, and has been a popular surf destination since the 1970s.
Duration: N/A
Best time: December to October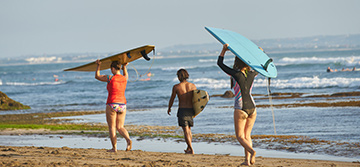 Take a Sri Lanka surfing lesson
Weligama, South Coast
Learn to surf the waves at Weligama Bay on Sri Lanka's blissful south coast with the extra assurance of your own instructor to guide you every step of the way. For beginners and those seeking to improve their style.
Duration: 2 hours
Best time: December to April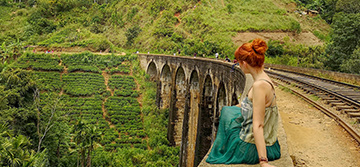 Walking in Ella
Ella, Hill Country
Ella is one of the most beautiful spots in the hills for walking, offering trails of varying levels of difficulty – make the short climb up Little Adam's Peak or hike to the summit of Ella Rock.
Duration: 5 hours
Best time: Year-round
White-Water Rafting and Canoeing
Kitulgala, Sinharaja & Kitulgala
Enjoy an exciting rafting adventure in a jungle paradise. The Kelani River is famous for its white-water rafting and boasts rapids suitable for beginners and those with more experience.
Duration: 3 hours
Best time: Year-round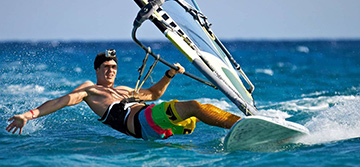 Windsurfing in Sri Lanka
Negombo, North-West Coast
Windsurfing in Sri Lanka was first started in Negombo, which continues to be a popular spot for windsurfing during the season from December to April, as is Kalpitiya, another north-west coastal town.
Duration: 3 hours
Best time: December to October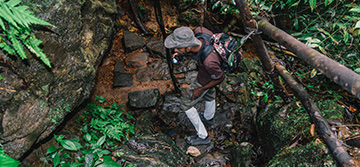 Kanneliya Rainforest
Kanneliya, Galle Coast
Trek through this forest area which lies just 35km from Galle. Accompanied by an experienced wildlife tracker, absorb the tranquil atmosphere whilst looking out for tropical birds and other animals.
Duration: 3 hours
Best time: Year-round