Families come in many shapes and sizes, but if you choose a Sri Lanka holiday with Red Dot you will be spoiled for choice when it comes for filling your days with family-friendly activities to keep everybody happy.
We never pressurise anybody to pack their itinerary with things to do. If your child is never happier than splashing around in a swimming pool before lazing on a sun bed and reading a book then that is ok by us. But we have so many experiences on offer, for adrenalin-hungry teenagers to younger children cautiously coming to terms with their first taste of a tropical land, that we can offer something for everyone on an island that really does offer a little bit of everything.
There is a child out there who will be interested in every one of our activities. But we have drawn a selection together that we think have particularly appeal to families. You can watch elephants, either close up or in one of Sri Lanka's national parks; visit a puppet show or learn to make a Sri Lankan mask or play a Sri Lankan drum; or take to the warm Indian Ocean waters as perhaps you have your first-ever surfing lesson on a safe stretch of the coast.
You can use our search filters to check out what activities we offer by type or by region. And, don't forget to take a look why we think we are the company to trust when it comes to family holidays in Sri Lanka.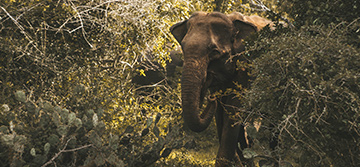 Udawalawe National Park
Udawalawe, Tissa & Kataragama
Udawalawe National Park is one of the best places to see elephants in Sri Lanka – up to 500 elephants, along with other wildlife, are found here.
Duration: 3 hours
Best time: Year-round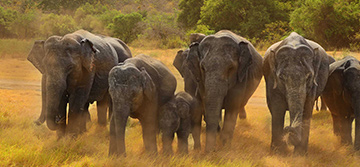 Wasgamuwa National Park
Wilpattu, North-West Coast
Wasgamuwa National Park is comprised of dry evergreen forests, grasslands and wetlands, and is known for the elephants which frequent the Mahaweli River which runs along a boundary of the park.
Duration: 3 hours
Best time: November to May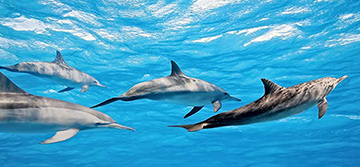 Whale Watching in Mirissa
Mirissa, South Coast
This modern catamaran complete with professional crew sets out from Mirissa Harbour at 6:30am, beating the other boats in order to have the best dolphin and whale sightings.
Duration: 4 hours
Best time: November to April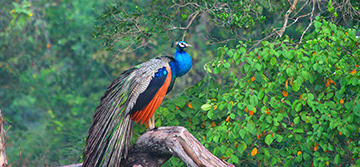 Wilpattu National Park
Wilpattu, North-West Coast
Wilpattu National Park is arguably Sri Lanka's most beautiful park. Its varying natural habitats – coastal belt, natural lakes, scrublands, open grasslands and dense forest – house numerous animals.
Duration: 3 hours
Best time: February to October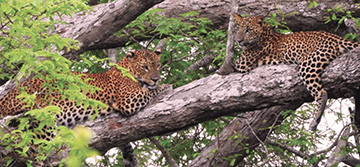 Yala National Park
Yala National Park, Yala
Yala National Park, situated in the south-east corner of the island, is home to the greatest variety of Sri Lanka's wildlife including the island's big game – elephants, leopards and sloth bears.
Duration: 3 hours
Best time: December to August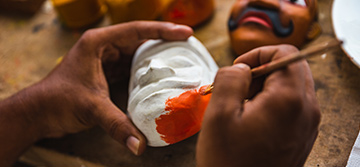 Mask-Making Workshop
Galle Fort, Galle Coast
A hands-on workshop which introduces you to the use of masks in Sri Lankan culture and demonstrates the stages of traditional mask carving from start to finish as you attempt to make one yourself.
Duration: 3 hours
Best time: Year-round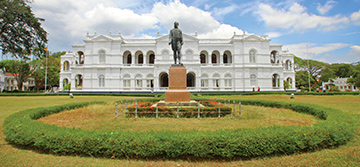 National Museum
Colombo
The National Museum of Colombo is the largest in the country. Opened in 1877 by Sir William Gregory, it houses many precious relics including the throne and crown of the last Kandyan monarchs.
Duration: 3 hours
Best time: Year-round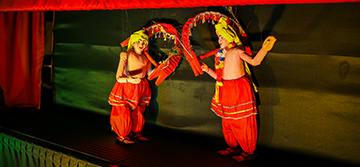 Sri Lankan Puppets
Balapitiya, West Coast
The traditional folk theatre of Sri Lankan puppetry was a major form of entertainment in old Ceylon.
Duration: 2 hours
Best time: Year-round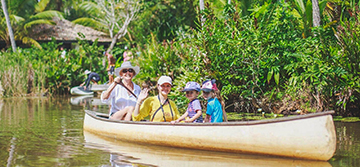 River Cruising
Island-wide
Slow down and travel silently by tiny boat up a Sri Lanka river to get a real sense of the beauty of this tropical land.
Duration: 2 hours
Best time: Year-round