Families come in many shapes and sizes, but if you choose a Sri Lanka holiday with Red Dot you will be spoiled for choice when it comes for filling your days with family-friendly activities to keep everybody happy.
We never pressurise anybody to pack their itinerary with things to do. If your child is never happier than splashing around in a swimming pool before lazing on a sun bed and reading a book then that is ok by us. But we have so many experiences on offer, for adrenalin-hungry teenagers to younger children cautiously coming to terms with their first taste of a tropical land, that we can offer something for everyone on an island that really does offer a little bit of everything.
There is a child out there who will be interested in every one of our activities. But we have drawn a selection together that we think have particularly appeal to families. You can watch elephants, either close up or in one of Sri Lanka's national parks; visit a puppet show or learn to make a Sri Lankan mask or play a Sri Lankan drum; or take to the warm Indian Ocean waters as perhaps you have your first-ever surfing lesson on a safe stretch of the coast.
You can use our search filters to check out what activities we offer by type or by region. And, don't forget to take a look why we think we are the company to trust when it comes to family holidays in Sri Lanka.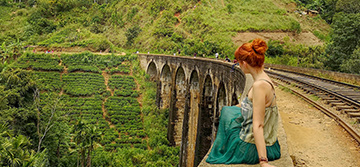 Walking in Ella
Ella, Hill Country
Ella is one of the most beautiful spots in the hills for walking, offering trails of varying levels of difficulty – make the short climb up Little Adam's Peak or hike to the summit of Ella Rock.
Duration: 5 hours
Best time: Year-round
White-Water Rafting and Canoeing
Kitulgala, Sinharaja & Kitulgala
Enjoy an exciting rafting adventure in a jungle paradise. The Kelani River is famous for its white-water rafting and boasts rapids suitable for beginners and those with more experience.
Duration: 3 hours
Best time: Year-round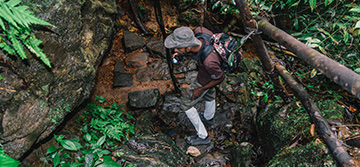 Kanneliya Rainforest
Kanneliya, Galle Coast
Trek through this forest area which lies just 35km from Galle. Accompanied by an experienced wildlife tracker, absorb the tranquil atmosphere whilst looking out for tropical birds and other animals.
Duration: 3 hours
Best time: Year-round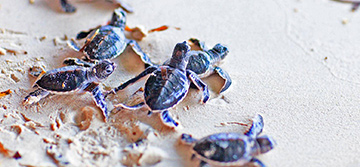 Kosgoda Turtle Hatchery
Kosgoda, West Coast
Of the seven species of marine turtles, five come ashore to nest in Sri Lanka and the Kosgoda Turtle Hatchery which primary operates as a hatchery, is a great place to observe collected and rescued eggs hatch.
Duration: 1 hour
Best time: Year-round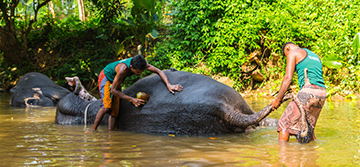 Millenium Elephant Foundation
Kegalle, Kandy
Learn about the key role elephants play in Sri Lankan culture and issues which arise from this. Accompanied by an expert, walk with, bathe and feed the elephants that are looked after here.
Duration: 3 hours
Best time: Year-round
Minneriya National Park
Habarana, Cultural Triangle
Minneriya National Park is a small but popular wildlife park home to a wide range of Sri Lanka's wildlife. It is also the site of the world-renowned wildlife event 'The Elephant Gathering'.
Duration: 1 hour
Best time: July to December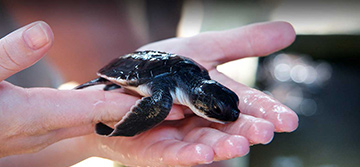 Rekawa Turtle Watch
Rekawa, South Coast
Five of the seven species of marine turtle come ashore at Rekawa to lay their eggs. Join the night watch to observe these fascinating creatures up close.
Duration: 3 hours
Best time: April to July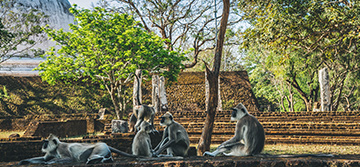 The Monkey Kingdom of Polonnaruwa
Polonnaruwa, Cultural Triangle
Quite apart from the incredible ruins of this medieval city, Polonnaruwa is home to a large monkey population who were famously featured in Disney's engaging documentary film 'Monkey Kingdom'.
Duration: 3 hours
Best time: Year-round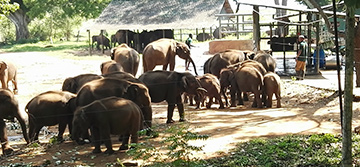 Udawalawe Elephant Transit Home
Udawalawe, Tissa & Kataragama
Visit the Elephant Transit Home in Udawalawe National Park, a rehabilitation centre for orphaned elephant calves.
Duration: 1 hour
Best time: Year-round