Families come in many shapes and sizes, but if you choose a Sri Lanka holiday with Red Dot you will be spoiled for choice when it comes for filling your days with family-friendly activities to keep everybody happy.
We never pressurise anybody to pack their itinerary with things to do. If your child is never happier than splashing around in a swimming pool before lazing on a sun bed and reading a book then that is ok by us. But we have so many experiences on offer, for adrenalin-hungry teenagers to younger children cautiously coming to terms with their first taste of a tropical land, that we can offer something for everyone on an island that really does offer a little bit of everything.
There is a child out there who will be interested in every one of our activities. But we have drawn a selection together that we think have particularly appeal to families. You can watch elephants, either close up or in one of Sri Lanka's national parks; visit a puppet show or learn to make a Sri Lankan mask or play a Sri Lankan drum; or take to the warm Indian Ocean waters as perhaps you have your first-ever surfing lesson on a safe stretch of the coast.
You can use our search filters to check out what activities we offer by type or by region. And, don't forget to take a look why we think we are the company to trust when it comes to family holidays in Sri Lanka.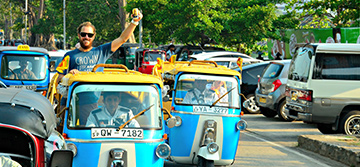 Colombo by Tuk Tuk
Colombo
See Colombo as the locals do – from the back seat of a tuk tuk, the three-wheelers which rove the island's capital. Visit the city's main attractions, lesser-known spots and enjoy the cool breeze.
Duration: 2 hours
Best time: Year-round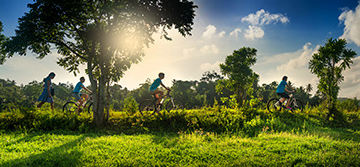 Galle Boats and Bikes
Gal Oya, East Coast
Explore the rural villages around Galle, first by boat as you sail down the Kapu Ela, then by a scenic 9km bike ride through the surrounding paddy fields. Finish with hoppers and tea in a mud hut.
Duration: 2 hours
Best time: Year-round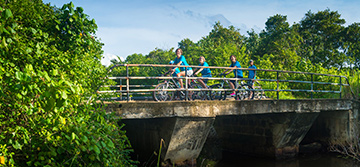 Galle Guided Bicycle Trails
Galle, Galle Coast
Cycle through Galle's beautiful countryside, passing paddy fields dotted with iconic white egrets and water buffalo, quiet villages, tea and rice fields. Choose from a range of routes.
Duration: 2 hours
Best time: Year-round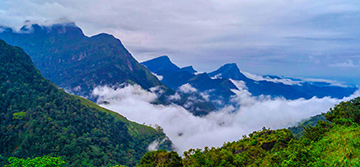 Hike in the Knuckles
Knuckles, Kandy
The Knuckles Mountain Range is perfect for hiking – a land of mystical peaks, chattering waterfalls and hidden hillside villages, with breathtaking visas and a remoteness that will appeal to experienced and novice hikers alike.
Duration: 4 hours
Best time: February to August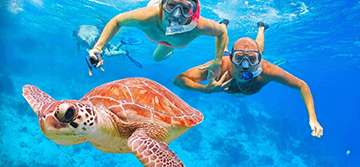 6 Best Water-Sport Activities in Sri Lanka
Island-wide
Discover the 6 best water-sport activities in Sri Lanka, from athletic surfing, kite-surfing and windsurfing to laidback snorkelling and sailing trips.
Duration: N/A
Best time: December to March, June to September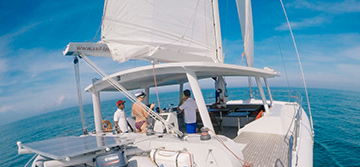 Sailing in Trincomalee or Pasikudah
Pasikudah, East Coast
Set out from the shores of Trinco or Pasikudah in a catamaran and explore the splendour of Sri Lanka's eastern coastline. Go to beautiful private coves and snorkel off colourful reefs.
Duration: 2 hours
Best time: June to September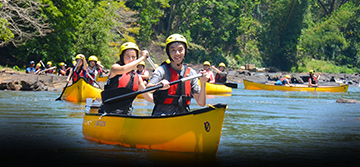 Sri Lanka Canoe Expedition
Kitulgala, Sinharaja & Kitulgala
Canoe down the Mahaweli River from Kitulgala to Polonnaruwa with a guide, and spend three nights camping under the stars. This is a magical expedition which takes you through some of Sri Lanka's most remote areas.
Duration: 3 nights / 4 days
Best time: Year-round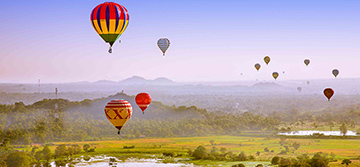 Sri Lanka Hot Air Ballooning
Kandalama, Cultural Triangle
Rise at dawn and soar above the wide plains and clusters of jungle which cover the Cultural Triangle, an area of Sri Lanka which is littered with dramatic ancient ruins dating back over 2,000 years.
Duration: 3 hours
Best time: November to April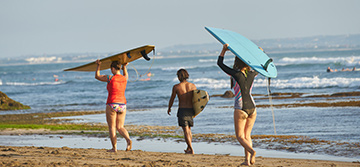 Take a Sri Lanka surfing lesson
Weligama, South Coast
Learn to surf the waves at Weligama Bay on Sri Lanka's blissful south coast with the extra assurance of your own instructor to guide you every step of the way. For beginners and those seeking to improve their style.
Duration: 2 hours
Best time: December to April