Families come in many shapes and sizes, but if you choose a Sri Lanka holiday with Red Dot you will be spoiled for choice when it comes for filling your days with family-friendly activities to keep everybody happy.
We never pressurise anybody to pack their itinerary with things to do. If your child is never happier than splashing around in a swimming pool before lazing on a sun bed and reading a book then that is ok by us. But we have so many experiences on offer, for adrenalin-hungry teenagers to younger children cautiously coming to terms with their first taste of a tropical land, that we can offer something for everyone on an island that really does offer a little bit of everything.
There is a child out there who will be interested in every one of our activities. But we have drawn a selection together that we think have particularly appeal to families. You can watch elephants, either close up or in one of Sri Lanka's national parks; visit a puppet show or learn to make a Sri Lankan mask or play a Sri Lankan drum; or take to the warm Indian Ocean waters as perhaps you have your first-ever surfing lesson on a safe stretch of the coast.
You can use our search filters to check out what activities we offer by type or by region. And, don't forget to take a look why we think we are the company to trust when it comes to family holidays in Sri Lanka.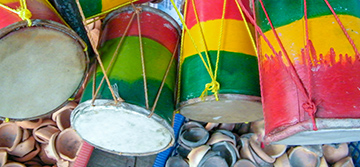 Play a Sri Lankan drum
Kandy
Sri Lanka resonates to the sound of drumming, and with the help of Red Dot, a teacher from a long line of professional drummers can reveal the basics of how to play as well as understand the history and importance of drums in Sri Lanka.
Duration: 3 hours
Best time: Year-round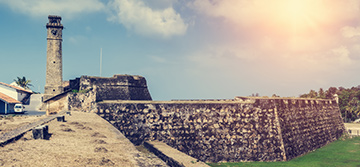 Galle Dutch Fort
Galle Fort, Galle Coast
Galle Fort, a UNESCO World Heritage Site originally built by the Portuguese before it was further developed by the Dutch and British, covers nearly 4sqkm and houses a range of old colonial buildings.
Duration: 1 hour
Best time: Year-round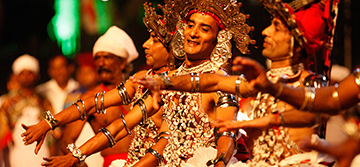 Kandyan Cultural Show
Kandy
Stemming from various ancient dance rituals, Kandyan dancing became widespread across the island and is now a core part of Sri Lankan culture. It is a highly-theatrical, thrilling show to see.
Duration: 4 hours
Best time: Year-round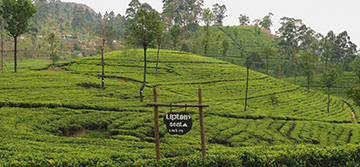 Lipton's Seat
Haputale, Hill Country
The favourite viewing point of Sir Thomas Lipton, Lipton's Seat offers one of the most spectacular views of Sri Lanka's Hill Country. Drive to the top, or walk up through the surrounding plantations.
Duration: 2 hours
Best time: Year-round
Sigiriya Rock Fortress
Sigiriya, Cultural Triangle
Sigiriya, a UNESCO World Heritage Site, is one of the most majestic, awe-inspiring and stunning historical locations in the world, built in the 5th century AD by 'mad' King Kasyapa.
Duration: 3 hours
Best time: Year-round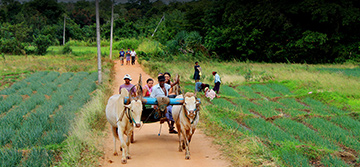 Traditional Sri Lankan Village Life
Sigiriya, Cultural Triangle
Hop into a bullock cart and explore the village life of the island. Walk through lush paddy fields, take a boat ride along Hiriwaduna Wewa and finally, savour a traditional Sri Lankan meal to wrap up your sojourn in the village.
Duration: 2 hours
Best time: Year-round
Sri Lankan Cooking Class with a Family
Galle, Galle Coast
Sensationally flavoursome rice and curry is a staple in Sri Lanka. A plate of rice and curry is comprised of various curries, cooked vegetables, sambols and steamed rice.
Duration: 3 hours
Best time: Year-round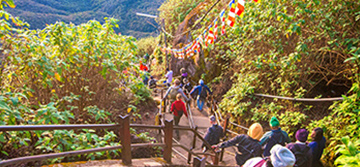 Adam's Peak
Hatton, Hill Country
Adam's Peak is sacred to all four religious groups in Sri Lanka. Attempt the enthralling and challenging climb at night to reach the top in time to witness one of the most stunning sunrises in Asia.
Duration: 7 hours
Best time: December to April