Sri Lanka's surge in popularity as a holiday destination has made quality budget hotels increasingly hard to find. For travellers who can only afford to spend so much that brings obvious difficulties. Red Dot spends a lot of time checking out budget hotels in Sri Lanka and we will only include those that we think offer something special. We like to think that the inclusion of best-value properties in our portfolio is an accolade that states they have a distinctive appeal. Pick your way through the morass of cheaper Sri Lanka accommodation by trusting us to do much of the hard work for you.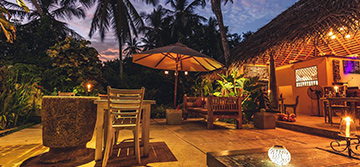 Aga Surf View
Tangalle, South Coast
Discover a peaceful coastal oasis when you stay at Aga Surf View, one of Red Dot's best budget properties along Sri Lanka's idyllic south coast.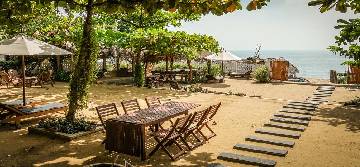 Bay Vista Hotel
Arugam Bay, East Coast
Bay Vista Hotel is located at the centre of Arugam Bay, conveniently positioned for the main surf point and the surrounding cultural and wildlife attractions. It has a relaxed atmosphere and is good value for money.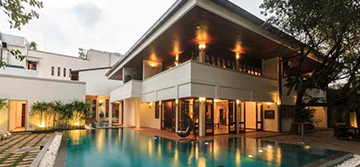 Colombo Court Hotel & Spa
Colombo
From a three-storey high metal sculpture of a tree to bar stools made of recycled tractor seats in the Loft Bar, Colombo Court Hotel & Spa is an urban boutique hotel with a strong environmental focus that will appeal to those preferring something different to standard city fare.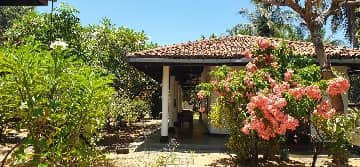 Danish Villa
Arugam Bay, East Coast
Danish Villa is a homely five-bedroomed property set amidst an acre of tropical garden just a short stroll away from the magnificent beaches of the south-east coast.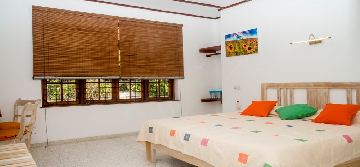 Dolce Casa
Colombo
Dolce Casa is a bright and comfortable guesthouse in a quiet area of Colombo just a short drive from the city centre, ideal for those seeking affordable accommodation in a great location. Its restaurant, Dolce Italia, serves up sumptuous Western cuisine and fantastic coffee.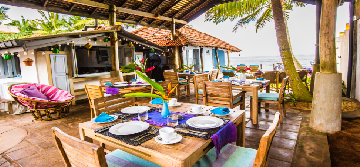 Eka Beach
Thalpe, Galle Coast
Eka Beach has a glorious location on the edge of a picture-perfect beach in Thalpe where sea turtles can be seen swimming at sunset. Charming rooms, friendly staff and being within walking distance to popular restaurant Wijaya Beach combine to make this a great choice for those seeking good value accommodation in this area.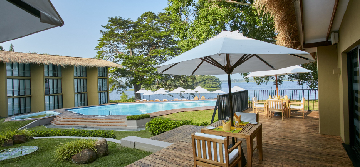 Ekho Safari Hotel
Tissamaharama, Tissa & Kataragama
Ekho Safari occupies a scenic position on the banks of the ancient Tissa Wewa. Previously known as Tissamaharama Resort, this four-star hotel with 50 rooms underwent a complete refurbishment. Located minutes from Tissamaharama town, this is a convenient base from which to explore Kataragama, Bundala and Yala.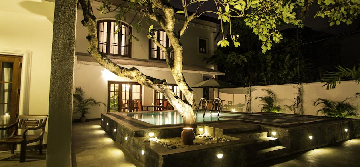 Ellen's Place
Colombo
Once the home of a family who featured prominently in Ceylon's independence struggle, Ellen's Place is now an attractive boutique-style hotel offering good value accommodation in a tranquil part of Colombo.